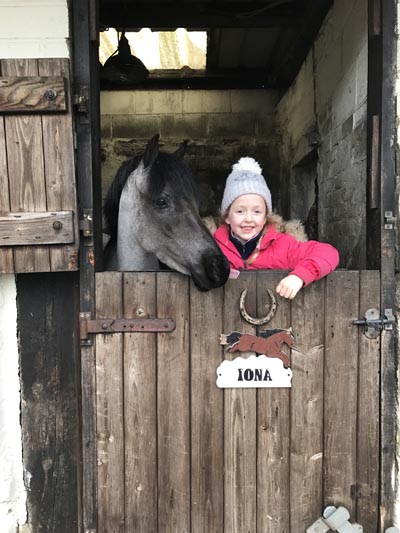 I have had Sue treat many of my ponies over the years, with all of them achieving successful results in different ways. The biggest result though was seen following treatment on my daughters lead rein pony. We'd brought her back into work following weaning of her foal & she was very unsettled, anxious, stressed & "sharp". She certainly wasn't the pony we were used to having.
Sue treated her using the aromatherapy oils with success & the next time we rode her she was much more relaxed, focused on her work & seemed more settled in general. Following her first treatment we decided to go for a lesson with a new male instructor & it fast became evident that her issues included being worked by men. She was so stressed & anxious been near him that she wouldn't work at all & wouldn't even let him touch her neck from a distance.
Seeing her so distressed upset us all hugely & I asked Sue to come back sooner & treat her again. This time she relaxed even more & seemed to really achieve more from her session. Two days later we went back to the same male instructor with a totally different pony!!! She was relaxed, happy & in no way upset or distressed. He couldn't believe that only 1 week later he was seeing such a huge difference!
We continue to make small gains with our beautiful pony & most importantly my daughter is enjoying riding her again!!! I can't thank Sue enough for what she's done for us…she's given us our pony back!!!!
Kirsty B